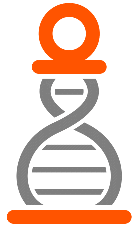 The Digital Ludeme Project is an ERC-funded project that I am working on as PhD student under the supervision of Dr. Cameron Browne at Maastricht University's Department of Advanced Computing Sciences.
Summary from project page: "This project is a computational study of the world's traditional strategy games throughout recorded human history. It aims to improve our understanding of traditional games using modern AI techniques, to chart their historical development and explore their role in the development of human culture and the spread of mathematical ideas."
My personal focus is on AI techniques, including search and learning algorithms, within the context of the project.
Project outputs (involving me as author):
Ludii v1.1.12 (and earlier versions) (download here)

Ludii AI repository (I am the primary maintainer and author).

Ludii Tutorials (I am the primary maintainer and author).

Ludii Tutorials repository (I am the primary maintainer and author).

Ludii Python AI repository (I am the primary maintainer and author).

Ludii Example AI repository (I am the primary maintainer and author).

Éric Piette, Cameron Browne and Dennis J.N.J. Soemers (2021). "Ludii Game Logic Guide". [pdf]

Cameron Browne, Matthew Stephenson, Éric Piette, and Dennis J.N.J. Soemers (2020). "A Practical Introduction to the Ludii General Game System". In Advances in Computer Games (ACG 2019), volume 12516 of Lecture Notes in Computer Science (LNCS). Springer, Cham.

Dennis J.N.J. Soemers, Éric Piette, Matthew Stephenson, and Cameron Browne (2020). "Manipulating the Distributions of Experience used for Self-Play Learning in Expert Iteration". In 2020 IEEE Conference on Games (CoG 2020), pp. 245–252. [pdf preprint]

Éric Piette, Dennis J.N.J. Soemers, Matthew Stephenson, Chiara F. Sironi, Mark H.M. Winands, and Cameron Browne (2020). "Ludii - The Ludemic General Game System". In 2020 European Conference on Artificial Intelligence., Vol. 325 of Frontiers in Artificial Intelligence and Applications, pp. 411–418. IOS Press. [pdf]

Dennis J.N.J. Soemers, Walter Crist and Cameron Browne (2019). "Report on the Digital Ludeme Project". ICGA Journal, vol. 41, no. 3, pp. 138-142. IOS Press.

Dennis J.N.J. Soemers, Éric Piette, Matthew Stephenson and Cameron Browne (August 12, 2019). "Ludii User Guide". Pre-release version.

Matthew Stephenson, Éric Piette, Dennis J.N.J. Soemers, and Cameron Browne (2019). "Ludii as a Competition Platform". In 2019 IEEE Conference on Games (COG 2019), pp. 634–641. [pdf]

Matthew Stephenson, Éric Piette, Dennis J.N.J. Soemers, and Cameron Browne (2019). "An Overview of the Ludii General Game System". In 2019 IEEE Conference on Games (COG 2019), pp. 864–865. [pdf]

Éric Piette, Matthew Stephenson, Dennis J.N.J. Soemers, and Cameron Browne (2019). "An Empirical Evaluation of Two General Game Systems: Ludii and RBG". In 2019 IEEE Conference on Games (COG 2019), pp. 626–629. [pdf]

Cédric Piette, Éric Piette, Matthew Stephenson, Dennis J.N.J. Soemers, and Cameron Browne (2019). "Ludii and XCSP: Playing and Solving Logic Puzzles". In 2019 IEEE Conference on Games (COG 2019), pp. 630–633. [pdf]

Cameron Browne, Matthew Stephenson, Éric Piette, and Dennis J.N.J. Soemers (2019). "A Practical Introduction to the Ludii General Game System". In Proceedings of Advances in Computer Games (ACG'19), Macau, Springer, August 2019.

Cameron Browne, Dennis J. N. J. Soemers, Éric Piette, Matthew Stephenson, Michael Conrad, Walter Crist, Thierry Depaulis, Eddie Duggan, Fred Horn, Steven Kelk, Simon M. Lucas, João Pedro Neto, David Parlett, Abdallah Saffidine, Ulrich Schädler, Jorge Nuno Silva, Alex de Voogt, and Mark H. M. Winands (2019). "Foundations of Digital Archæoludology". [Online]. Available: https://arxiv.org/abs/1905.13516. [pdf]

Dennis J.N.J. Soemers, Éric Piette, Matthew Stephenson, and Cameron Browne (2019). "Learning Policies from Self-Play with Policy Gradients and MCTS Value Estimates". In 2019 IEEE Conference on Games (COG 2019), pp. 329–336. Runner-up Best Paper Award. [pdf] [pdf (preprint)]

Dennis J.N.J. Soemers, Éric Piette, and Cameron Browne (2019). "Biasing MCTS with Features for General Games". In 2019 IEEE Congress on Evolutionary Computation (CEC 2019), pp. 442–449. [pdf (preprint)]

Cameron Browne, Dennis J.N.J. Soemers, and Eric Piette (2019). "Strategic Features for General Games". In Proceedings of the 2nd Workshop on Knowledge Extraction from Games (KEG), pp. 70–75. [pdf] [pdf mirror]
---